Scent of snow, trace of love
Snow. The first thin coat of it dressing the high hills across the river in Washington. An inch in the foothills above The Dalles. Snow scent fills the air.
Nicole wrote today, first time in a few weeks. She must have heard the poem I read at the Xmas party I attended this past Saturday night. Just seeing her name in my inbox does stuff to me. I am trying. Trying to be and allow and let go a little, and be a source of good things, not the fathomless well of sorrow & self-pity I found myself sinking deeper and deeper into.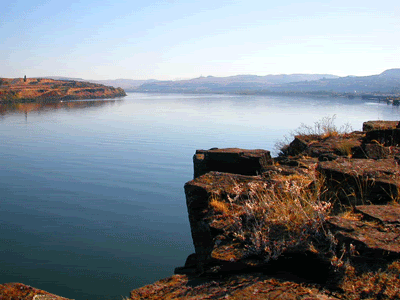 So this is for her.
Because I still love her.
Model Man
Look at the signs
Look at the symptoms
Look at the slight
Calm before the storm

I feel the silence
I feel the signals
I feel the strain
Tension in my head
Well, what more can be said...

Not a model man
Not a saviour or a saint
Imperfect in a word
Make no mistake
But I
Give you everything I have
Take me as I am . . .
King Crimson