Across a bruised horizon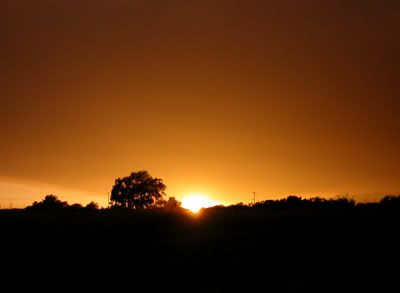 August
Late birds flush the bush, streak
beaks across a bruised horizon.
Nightfall knows better than we
precisely what to do with itself.
Wild dogs skirl ritual like Pawnee,
their plain song sere against the sea.
Fluters hoot the winged oaks and every
mouse shadow stands its still ground.
To move now would be to
do the only human thing.
Joseph Gallo
August 6, 2009