Alloy and dark matter
Lately, my poems have been filled with alloy
and dark matter. Too serious, overreaching,
weighed down with unnecessary fury and
a light spread not unlike the sigh of a moth.
One day, my children will read this and still
not know me. To them, I say that's okay. You,
too, will live lives no one will ever know you
by. Lately, I've been obsessed with this thought.
I'm at that time in life when things fix to split
again. The necessary and the vital carve out
new routes through and away from the frivolous,
as if that had any bearing whatsoever on happiness.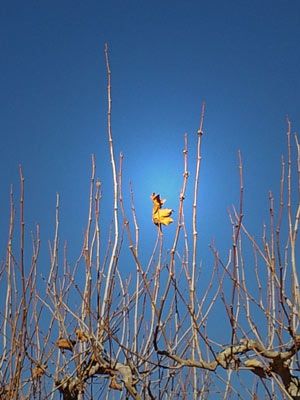 I've no idea what I will do about this. It isn't
really up to me. It's like when I used to not be
home in the seventies and someone would call and
a machine would invite the caller to leave a message.
Sometimes they would. Other times, I would return
home to listen to the muted fumbling of a receiver
being replaced on the hook followed by definitive silence.
Oh, the things they might have said and didn't.
When the end comes, my children will look down
into the box or the urn and wonder the same thing:
Oh, the things he might have said or done and didn't
.
And I will settle in like the light sigh of a moth.
Joseph Gallo
August 9, 2014