Worlds beyond this one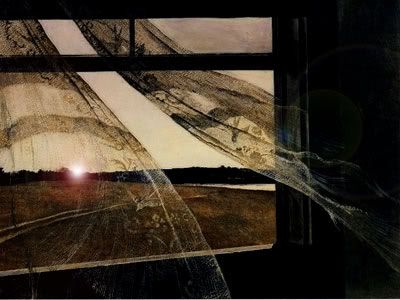 Wind From The Sea

(Detail)

by Andrew Wyeth
Mostly Nothing
Being mostly nothing, I might attest to my time as such.
There were lofty shadows, the lacework afternoon
moving in curtains before an open window above me,
a feel of mother that has never left me in my need
for shelter and comfort found perfectly in a woman.
There were footsteps and misadventures in locomotion,
the fevered spinning set to bones at play, voices
sealing skies forever in a memory of ears and eyes,
weathers without name, days without purpose beyond
getting to the next and the thousands that follow that.
Look at me now, a year from sixty and already marked
by weariness of worlds beyond this one, scourged and
sainted in pressings of flesh well-forgotten and missed,
so dearly missed. Mostly nothing allows for this space,
to come at last to some embrace of mostly what I am not.
Joseph Gallo
August 11, 2011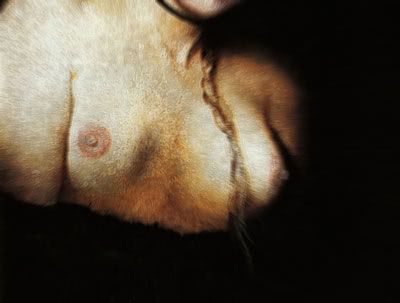 Helga

(Detail)

by Andrew Wyeth