The nature of love remains intact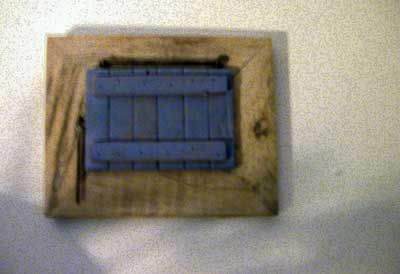 For the first time in nearly three years, I've had to shut down my heart for maintenance. In a small act of visual commitment to this necessary business, I've had to close the cover of the framed photo of the woman I love deeply and can't seem to get over. In the black & white photograph, she is seated in a bathtub, semi-profile, her golden hair pinned up and off of her bare shoulders, which are bowed slightly forward in an instinctive pose of modesty, smiling her perfect Swiss smile, her hazel-blue-green eyes beaming as if bathing were a baptism of sheer joy.

Since receiving it, I've gazed at this photograph every morning and before turning out the light each night. I've spoken to it, conversed with it, cherished that bouyant image of her again and again. She sent it to me during Xmas of 2002, along with a wonderful love letter and a black brassiere scented with her then favorite perfume, Laura. I keep it in a plastic bag so that the scent doesn't dissipate. It was then such an intimate display of affection that I was romantically overwhelmed. We had not yet become lovers, so together the gifts made an indelible impression upon me. They still do.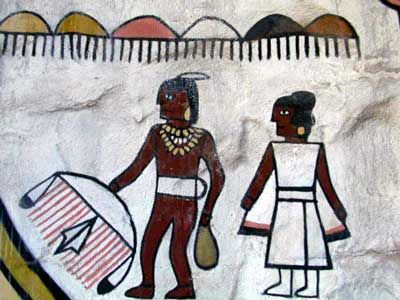 So, after not seeing her in the flesh since October 4th of 2003, I have to physically make myself remove my own heart from contention for the Most Crucified Organ of the Year award. This is an award given seemingly anonymously to millions around the world for heroic performances in hanging onto that which is beyond their grasp. I say seemingly because I am forcing myself to admit that I must find a way to quit bestowing this painful accolade upon myself day after day, while blindly and graciously accepting the liability of my deep-seated romantic sensibilities that, like dutiful Roman soldiers, daily nail that whimpering muscle to hopelessly star-crossed wood.

It is no one's fault. Though I have argued with myself as to whether or not distance and culture are reasons enough to bid true love farewell, or if there might be some shortcoming on my part that has conspired to make this love pass into history, I am left with few answers besides All of the above. She has told me that she no longer feels our heart-connection in the way she did two years ago. She has told me that saying this is not easy, that it feels dry and insensitive to express it in this way. I know her heart and know this to be true. It is not easy for her. Nor has it been. I apologize for that. Who knew this love would be so grand?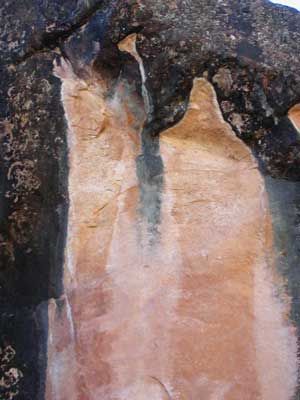 I have some dear dear friends who have patiently played invisible violins over the course of these past two years, whose fathomless understanding I appreciate more than I can express. I want to tell them that I have let go with love that which moved within me like kindred fire. I want to tell them I am recovered, that the perennial nature of love remains intact and that everything is possible again. I want to tell them I am ready to see it because I believe it. But this will take a bit more time. However, please feel free, dear friends, to set aside your bows.

The future has been a warden that has kept my past locked up against my living fully in the present. I have to move into and through the past tense in order to arrive at the present one. I have to relearn what the moment is and surrender to the belief that it exists as it is, even if I don't wish to believe it. I have to learn to think of her as a woman I once loved, a soulmate whose beautiful soul cannot be mated to mine in this lifetime. And I hate writing this; hate having to come to this place. A larger part of me feels as if it's dying in this process. It is. And yet, I want it to live, to continue on in some make-believe place I've kept hidden as a domed kingdom of captured snowflakes that comes alive merely by shaking and turning it over.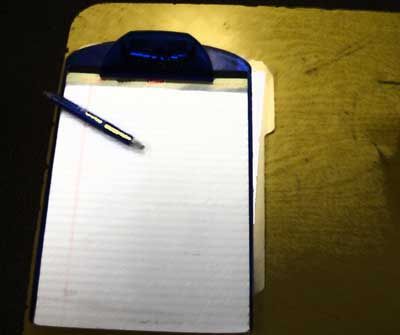 Now comes the time I must wish her well in her journeys around the sun, tell her that all my practice in hoping she finds a love deserving of her heart has been for good purpose. I wish for her to know that my love quietly follows more than a respectful distance behind as she goes forth into the future that awaits her, that I wish it to be a blissful future beyond anything either of us can imagine. I wish her to know that I hold her forever in a vital place that nothing and no one else will ever occupy. I will learn to be secret about it. I will serve it out in silent sentences on paper, in blank snow, in empty hectares of winter sky. I will share it mutely with the twilight, whisper nothing too loudly in the dusk.

Outside my windows, autumn sheds from the trees in steady orange and red. I will follow them in this. I will weather winter, somehow, and look to a green spring fueled perhaps by a kind of amorsynthesis. By what unexplainable magic this might occur, I cannot tell. My given task is believing it will happen. Believing has to be enough. It just has to.