Rivulets of fine rope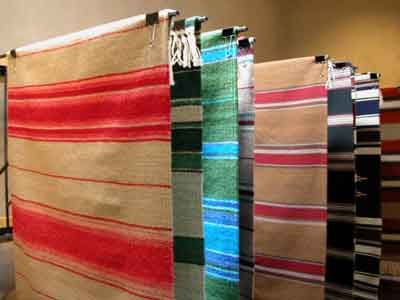 Eleven Dresses
1
Wheat with cobalt trim, open
at the back so that shoulders might
find the cloudbreak's brief caress.



2


Burgundy accented with copper thread,
twisted like rivulets of fine rope; a way
down from such prisons of station.



3


Flaxen as bronzing maize, where
a glint of red hair might race
fire through the mad fields.



4


Olive flecked mute with lapis, soft
for the restless covers of hard books
amid stonebeds that arrive like chariots.



5


Silence is the mantra black, when
everything loses itself to the unkept
promise that took the sun with it.



6


Shadows throw gingham lace wildly
across the buckboard; spring burns
a blue that will blaze through winter.



7


Hound and wind's tooth interlace
like unlocked lovers; moors break
banshees in mist along the heath.



8


Silks skirt the velvet draw of summer,
trims the budding laughter like a taut sail;
there will be time for missing all this later.



9


Denim frays the fringe that barns the hay;
tangled in the scent that spoke animal
when the rainswollen doors were left ajar.



10


Corduroy ribbed in a thousand currents,
each line an oath sworn navy to the sea;
pacing the thirty year wait to the deckbones.

11
Topaz spun in amber, the seize of perfect fabrics
sanctify the touch that bore the fingers; senses
teach what has been taken and what will not remain.
Joseph Gallo
August 21, 2006