Wherever it is not america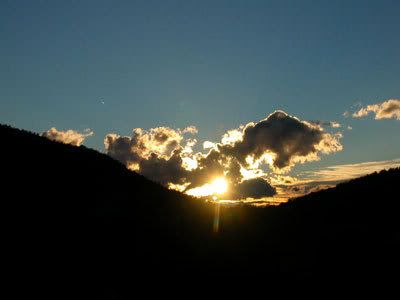 Come sleep with me; we won't make love. Love will make us. ~

Julio Cortázar
Kymmetry
It may have been the way the southern slopes of the

Sangre de Cristo
lulled you into love, the low arcs saddening dark and drowsy in
the slow womanly dawn, or the faint voices that flurried
through the window
from the east
that snugged you closer to me in your breaking sleep.
Days of raven, nights of devilclatter. Remember how you once tied me up
while storms dragged chains across the roof cinching the rope taut as

hallelujahs

?
I remember how you hurled windsqualls at me as I flew overhead on my way
to Europe to see another woman, how I knew it was you bewitching me from
buffeted folds of Santa Fe snow. You would deny this with a slivered laugh
dipped in kitchen contempt and I would pretend to misread it in cursive capitals.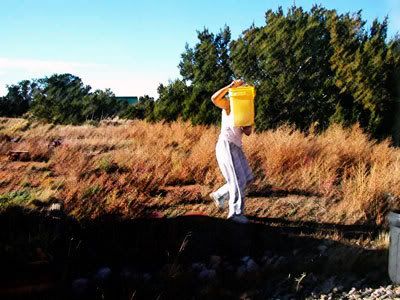 Buckets and buckets of carried water to the piñons and blighted juniper that
bit your legs with their sad tales of drought, ran withered rasps across your
arms with a stubbornness rooted in sand and clays you would come to call enemy
. But the hours we spent making sheets in wet skin that wrapped us in
long afternoons slipping past languid waving curtains that spooned summer heat
through the groves of our pores was enough to bring monsoon to a desert tongue.
I have missed those days as I have found ways to keep them. But you are not
keepable and there is only the endless redoubt of loss and the learning to live
with it. Paris will have you and wherever it is not America. I envy them that.
Thus I wear my faux beret in secret places I cannot imagine exist. These are
the synclines of our spent angels jutting up from realms we cannot map.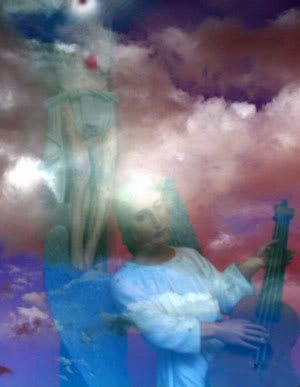 This day I give them to you, gifts to celebrate all we lose every day we forget to
hold them against the sky, forget to gauge our true size in the meaning of what
we struggle to discover. You to your places, me to mine. This is the way of it now.
We will not make love for we have already been unmade by a deeper unlastingness.
Joseph Gallo
March 4, 2008