Pollinated margins of endearing dusk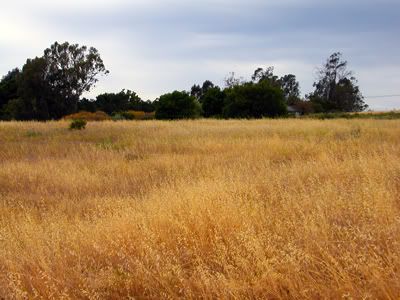 May Rain
For Jan
What better sound is there than the scent of rain on wood?
May's green-grey sky, wobbly as a gathering colt, freshens to
drop its tearcatcher in a dry field as quail hide and let sigh.
Who among us cannot remember uncounted days like these?
This is an old dance, made of steps that tilted their turns
long before days had names and names had tongues to
tell of them. If we could walk side by side, you might say
this is the season that never considers it prudent to stop.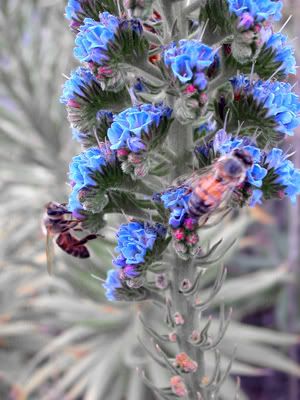 Bees charge their bands by pulse and flock, circle their
singular initials in the midpetals, leave trace and taste
to speak
hosannas
for the hive, press the sun to settle
undue accounts in pollinated margins of endearing dusk.
If we could sit side by side, I might say nothing at all and
brush my hand across the lattice of your bare shoulders,
place kisses there to simmer saltless on sungold skin, caress
and seal in what comes to pass long before we wish it to.
Joseph Gallo
May 1, 2009