How little enlightenment gets in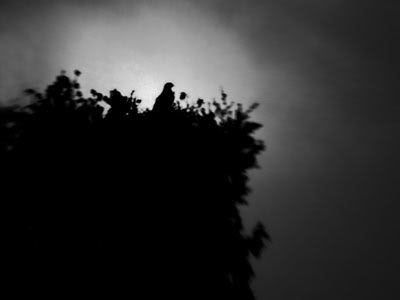 Deep Morning
Let us in our shallow softness ponder how deep the morning is.
It arrives in fine layers, atomized wafers, interplexed and pulsating,
just outside our seeing of it. Birds move through deciphering
patterns given to their familiarity, hunger and the diminishing of
it, continuance and the increasing of it. I sit at the glass with coffee
and marvel how little enlightenment gets in. Sip by sip I detach
and immerse in all I cannot comprehend. The information idles
before me in all its glorious complexity and simplicity, but I lack
the trick that turns magic into a spoonable science that fits my bowl.
So I sit and scratch as I've seen cheetahs do on the savannah when
prey eludes them. The brain heats up to peg into the red and I give
it a cooldown by noticing how fog flushes the trees, how a hawk
holds place in the near sky on a branch made perfect for her perch.
It is enough not to know. I savor fresh ground, under oak, in my cup.
In the distance, quail call and answer and I resist the urge to join in.
Diffuse light gathers to sharpen the green. It is enough. It is enough.
Joseph Gallo
September 21, 2011