What fails and what remains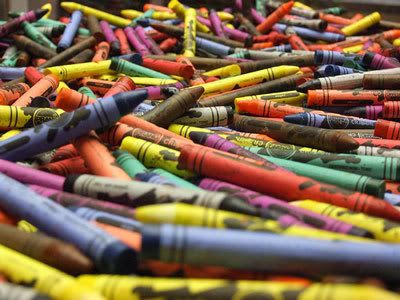 Happyeverafter
For Linda
She says I am a box of crayons, hewn sticks of
molded wax that make the blind borders of a white
world disappear into a chromopoly of hued refraction
where sun and rain kiss in broad arcs that span
everything in between what fails and what remains.
I am the chewed ends of happyeverafter blue where the
sky huddles within a longing to be scattered in swanful strokes,
where a laser lemon sun might speed the day or a spaceneedle
moon squeeze up and over a pierced mahogany ridge scrawled
in short scratches that sketch precisely where the lost worlds live.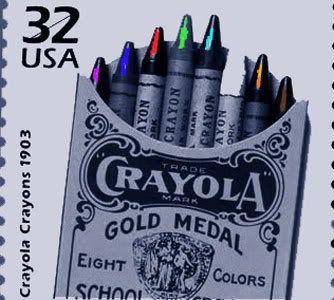 I am paper peeling from a scarlet wound of Tennesienna fire,
spring eternal palmed in a sharpened sprig of asparagus, the
blunted stoving of Lincoln hat black that makes shoes scuff the
sepia tilework that danced all the way from Italy to hold her brave
bare feet perfectly so as she moves water from room to room.
I am manatee in the margins where mass polarizes ultra and absolute.
I am inch worm in a wasteland beyond mauvelous and mangoed measure.
I am timberwolf in the tumbleweed circling paper with whiteout fangs.
I am bear hug in blizzard bruise beavering bittersweet brink banana pink.
I am goldenrod fun in the Prussian sun fleshed in fuchsian wisteria shadow.
Hold me thus before all you would confer in tint and tone what must needs repel.
All shades dim and die in the presence of night; color surrenders its many ghosts,
herds lapis Lazarus back into his hopeless hole. There will be no miracles or messiahs
tumbling out from umber heavens today. There will be only this box of spilled
crayons, this crush of bright shavings curled in the tongues of all we dare not speak.
Joseph Gallo
June 1, 2008