The atoms of my lips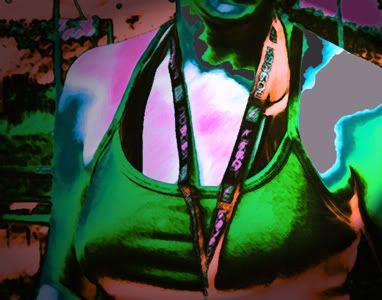 There Was You
There was the realm of your shoulders,
the pale avenues that broadened across
the bones that held for me so much, so
much. The empire of your throat, pulsing
with barrows of sun and blood the songs
that rested there each time you thought
of me merely. The bastions of your breasts,
bound beneath the believing and the lie that
lies at its very heart. Am I to split the atoms
of my lips again for this, tear asunder all
I have already despaired in the destruction
of paper gods whose names were lost in
the fire that bred them, the tongues that
found praise in their flammable blasphemes?
I cannot surrender to your country, the borders
will not have me, hence I am expatriate and
cross them thus with a word and a wing and
a wound, a deep unscabbable worldly wound.
Joseph Gallo
August 15, 2007