Cold day in the gorge
Very. Autumn has yet to expire and it feels as if it has already given up. The last of the gold leaves have all but fallen from my two boxelder trees and I can now finish binding the rest up for disposal in my neighbor's yard as she makes a tasty mulch of them.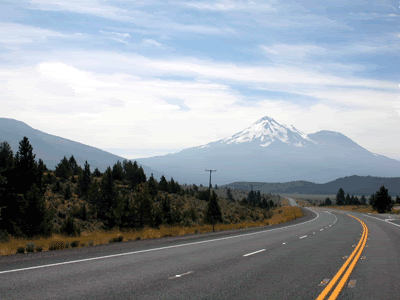 Didn't feel well today, ache behind the eyes, slight body chills, so I allowed my room to enwomb me. My calf muscle is still healing from this lastest tear and it's now almost a month since I played a set of my beloved game of tennis. Hopefully this week. In this time of year when the light lessens and the melatonin levels get shot down, it is paramount to get in some light and exercise to help keep the endorphins firing, the moods elevated, and the backhands blazing.
This past Friday evening I went to my first small hometown parade, which lasted all of half an hour. We walked the few blocks from my house to the little downtown scene ~ Celestina, her daughter Amanda, her niece Carmella, and her wonderful 80 year-old Italian mother who is also named Carmella.
Four women and me.
Worlds have been conquered without the me.
This poem came from that night.
The Dalles Xmas Parade
We went down to The Dalles Xmas Parade to watch the dearly festooned, the tinsel lights arranged on floats so small a goat could barely stand unbalanced. There carriers of hay, of wheat, of things grown in fields tended by folk grown in fields passed and stalled, swooped by in slow sparkled moments that threw magic into the reflected eyes of all who beheld such small wonders. And children and choirs and young women and old boys dressed as animals and angels, elves and elders, helpers and hollyberries, jostled and smiled.

With a full moon streaming through the high clouds above us, the snow fell in light that frosted the tiny noses that breathed in the river that ran mighty and mistletoed to the sea. On the side of a pulltruck I saw the name of my eldest daughter, Sequoya. On the fender of another I saw the red flag of Switzerland sealed with its peace-white cross and a blond girl riding a pony with golden ponytailed hair like a Swiss girl I once knew, loved and still ache for.

There were cups of piping chili and free hot chocolate served by hats that could hold ten gallons of each at the same time. Gloves and wraps and mufflers and scarves, bells on boots and ear lobes with ornaments, the hizzle-ping of snaredrums set to the march and major of a school band, the chinkle of stars strung around turtlenecks and carols muted against the brass throats of coddled horns that buffeted the overcoats and knitted caps of Carmella and Amanda and Carmella and Celestina whose arm interlaced with mine as the push of our bodies matched the stride of our pace and all was well in this Bethlehem by the banks.

And when the quiet came and families dispersed and the streets restored to their midnight cadence of signals that change for nobody waiting and mute stanchions hold the cold light for no one passing,
all that was left were these flurries of recall, images of what had happened but hours earlier, or centuries before when Hannibal passed, and Caesar the Illustrious, Napoleon and Joan, Alexander and Charlemagne, conquerors of all that could not withstand, like memory and measure, but for the bootblack marks left on Alpine pages bereft of blankness and blessings that came from being remembered for who they were, for what they did and what they said, even as this simple starlit passing through a small town parading
by a mighty river.
Joseph Gallo
November 27, 2004