One foot after another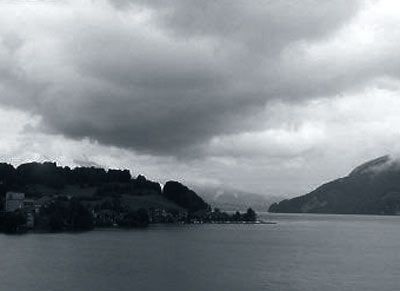 I've been here before. Or not.
Everything seems familiar, but
how can that be? These are my
first steps beside this lake with
its mountains jutting out sharply
as they do, first beneath a rocky
dragon dream-nested above.

Water moves as if trying to hide
something stirring just below.
Not fish, not reflection, but
something known that cannot
breach the skin of such glaced blue.
So I walk, nothing more, one foot
after another until the circle appears.
Joseph Gallo
June 29, 2014